Sunny recently debuted a new haircut at the latest SM concert at Marina Bay (wherever that is), and it is absolutely atrocious.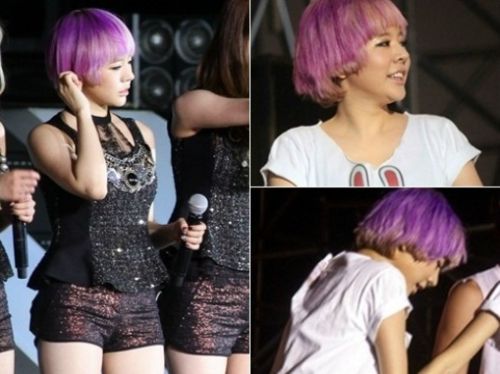 Goddamn, it's like someone decided to give her a bowlcut (very unflattering for her, btw) and took a fat purple/pink shit on her head while they were at it. But somehow, it looks oddly familiar...
Where have we seen a bowlish haircut in an odd purple/pink hue before...??
OH SHIT.
EITHER IT'S A HUGELY CONTRIVED COINCIDENCE OR
THEY MUST BE FUCKING. FUCK G-TOP, G-RI, SKYDRAGON, G-KO, AND EVEN DARAGON (*sob*).
SUNDRAGON NEW OTP
Now the infection of SNSD begins, and one of the Soshis will be implicated in a drug scandal courtesy of GDruggin. You heard it here first folks. My money's on Sooyoung, she needs a metric fuckton of hash to put up with Sunny's new bullshit.