You wouldn't think that I would be in the mood to listen to another idol song this week after SNSD tortured me with I Got Multiple Personality Disorder. However, I remember enjoying GLAM's song about carpet munching, commonly known as Party XXO. I didn't have anything to lose since my expectations for any song coming out this week were vastly lowered.
Okay, I can't lie, this group vaguely reminds me of 2NE1. Vaguely. They're an upgrade over 2NE1. Why? Well, there's no ugly as fucking sin members in the group. 2NE1 members belong in a horror film while the GLAM members are moderately attractive for idol standards. Two, this group doesn't have disastrous fashion. GLAM keeps it conservative on the street clothing. It works since it doesn't look so ridiculous. Three, they don't have Blackjacks as their fanbase.
With that being established, I do like the song. While I'm one of the vocal Kpop fans who are against idol rapping, I actually don't mind idol groups who have a hiphop concept. It's easily acknowledged that the rapping isn't good at all, but that's not the point here. The main issue I have with idol rapping is the rapping being forced into songs that don't need the rap verses in the first place. For example, why the fuck is SNSD rapping? They went four years without rapping before The Boys. What's the point of giving Amber a nonsensical 10 second rap in every f(x) song? It just shouldn't be there. However, for a group like Big Bang, they originally debuted with the hiphop concept. Though I think GD sucks and TOP really fucking sucks, I don't mind the rapping in their songs (though their songs would be much better without the raps) because the raps are supposed to be the focus of the song instead of something inserted at the last minute.
Back to GLAM's song, there's a lot less rapping, which is preferable. The only major issue I have with the rapping in the song is with Zinni's verse near the middle of the song. It sounds like her voice is cracking on the last syllable of every line. It drives me nuts.
However, that being the only thing that irritates me, I do enjoy the rest of the song. The song sounds like two songs put together, but the transition works, unlike SNSD's shitfest. All of the members can sing in this group, which is obviously a plus. They did get rid of Trinity, who was more useless than buying toilet paper already covered in shit. Rumors say she was Leeteuk's sasaeng fan, so it's for the best that she left the group.
Last thing, my favorite member in this group is Park Jiyeon. She seems to carry this whole group, though the other three aren't useless, it's just that she's better overall than the other members.
+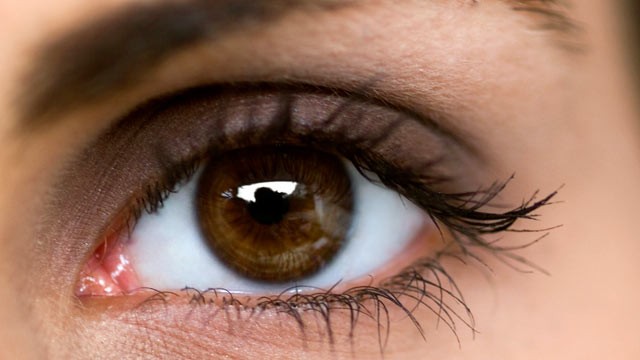 +
some hotness
=
Two eyes are better than one.