For those of you who saw the review before it was supposed to go up - yeah I know I'm a fuck-up. I kept the original comments though. Anyway...
WJSN make their first comeback since their debut, and the MV is probably the best of the summer.
The song is a pleasant, midtempo slightly funk inspired number that follows the same sound from the b-sides of their last album, which means it's good. No real part of the song stands out highly than the rest, it all sort of blends and meshes together to create a more relaxing song for the summer. At first I thought the song was good, not ground breaking or anything but the more I listen to it the more I really like it.
The music video is on a whole different fucking level than...just about every other MV that's come out this year. It's a perfect blend of special effects and cinematography in one. I need to know who this director is, because this was all very well done. I don't really know what the plot is, and I'm not really sure if this MV even really has one. It honestly just seems like a bunch of moments taped together until the last 30 seconds when a plot almost happens. I guess there was so much money put into the execution the plot was just kind of smeared together at the last minute but I honestly don't care, the video is visually outstanding and not just because of the members.
The overall jest of this is a mixture of mythical, and fairy tale tumblr-ish visuals and then throw in science fiction and Sailor Moon as a combo breaker.
I will also take the time now to say Luda looks great with short hair: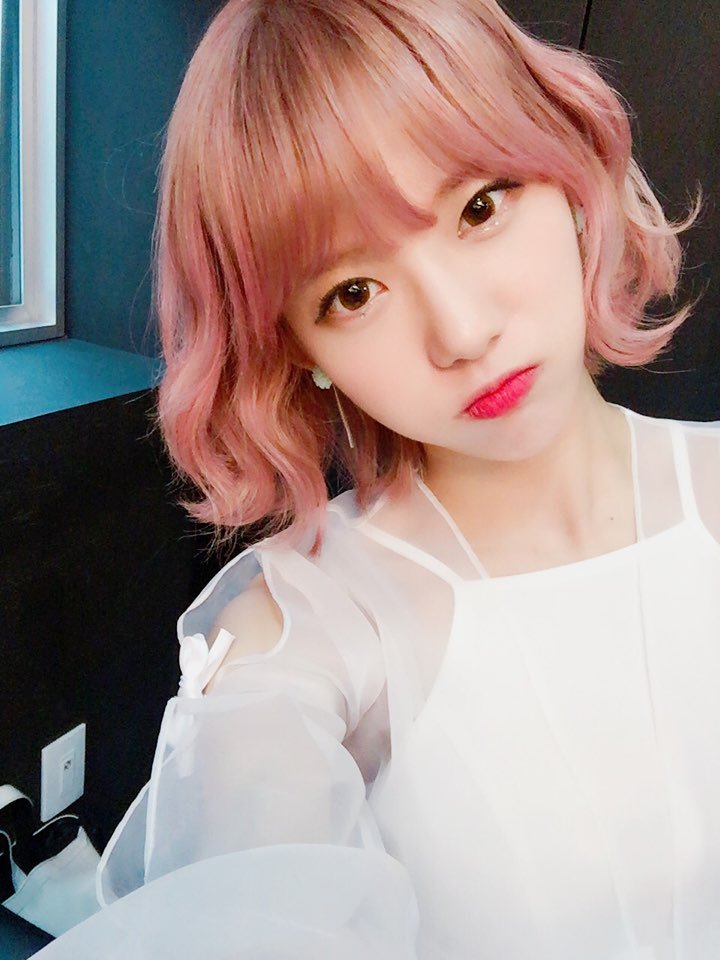 I see some people comparing this to "Destiny" by Lovelyz, I can see it in the choreography but not in the music video all together.
Overall this comeback honestly should have been their debut MV now that I think about it. So far the song is doing well, so this should help WJSN gain some traction before it's too slippery.
NOTE: I'll be moving in and getting settled for college over the next few days so I won't be posting for a week or two as I get used to the campus and all.