Many things about this song are cool. The line "make him whistle like a missile" is not one of those things.
This video was directed by the same guy who made Red Velvet's Dumb Dumb, apparently, and you can
really
tell.
And that is fine, because that video was cool! And this is basically that video, but with more $wag nonsense and also some cool space action. Everyone looks really good, too.
I also think I like this song better than Boombayah, though it's apples and oranges. The whistle-handclap in the instrumental is neat. Lisa is really doing her best CL impression here, and it works pretty well in the verses but NOT in the song intro.
Dumb du- oh wait sorry, got confused.
I kinda like the intense vocal buildup in the pre-chorus, followed by the surprise drop to the instrumental-heavy chorus. But the chorus itself is confusing and terrible. Jennie does some weird lispy "bah-dum-dum" thing, and that's the whole chorus. Also the bridge is a complete tonal departure from the rest of the song, leading into a much more energetic outro. It's a bit whiplash-inducing, especially as the rest of the song was so laidback.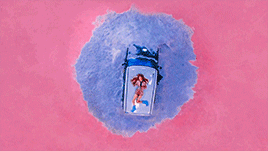 Overall, though, this is a decent effort vastly improved by some cool instrumental gimmicks. Every member of BLACKPINK seems at least somewhat talented, and they still have a lot of time to grow. I'm looking forward to seeing in what ways YG disappoints them, and us, in the coming years. 4.5/5.