HEY CAO NI MAS, KPOPALYPSE IS STREAMING AGAIN IN JANUARY 2015!
This post has all the information you need about the KPOPALYPSE LIVESTREAM!
Q: I'm new to your livestreams. Please explain what this is?
A: You go to a website at a designated time, sit back, drink a cup of your favourite beverage and watch Kpopalypse (some creepy Australian skinhead-looking guy who is weirdy into kpop, what an asshole) talk about k-pop stuff into a webcam for an hour or two, or three, or however long he wants to crap on for. Maybe ask questions if you could be bothered, or if not, just watch and laugh as I rant and rave about whatever bullshit I think is important. There will also be some unboxings and maybe some guitar playing, just because I can. What there won't be is me putting on a stupid persona that's all bouncy and happy and shit like what you're probably used to in every other k-pop video content ever - this isn't Eat Your Kimchi, you
faggot bitch
.
Q: Wow, I was just going to sit and home and cry about not being able to open a drink bottle without Eunjung's help but I think I'll do this instead! When is it happening?
There is only one stream this time, and it will be at 9:30 AM Sunday 18th January, Adelaide Australia time (GMT+10:30). The stream will go for as long as it has to.
If you want to know when that is in your part of the world,
click here
for a countdown timer or
click here
for a world clock.
Q: What's the link?
Q: Not justin.tv?
Sadly, they shut down because they are too busy being
faggot bitches
.
Q: But I don't have a webcam...?
You totally don't need one of those. Anyone asking questions will be doing that via text, not video. If you want to ask questions, you will need either to log in via Facebook or make a ustream.tv account - this is free. If you don't have one and would rather not use Facebook, you may wish to go to
www.ustream.tv
and make one pre-emptively so you're not rushing around doing it at the last minute on the day and feeling like an unprepared doofus. Oh, and bring your adblocker, because I'm told that the streams have ads in them now and ads are a pain in the ass.
Q: But I've just spent the last three months of my life trolling you on ask.fm, I don't have anything left to ask?
It doesn't really matter if you ask questions or not. I'll have plenty to talk about.
Q: I'm watching your stream but you keep dropping out, why?
A: I live in Australia, where the government is too busy being a
corrupt police state
to worry about things like fixing everyone's shithouse Internet connections. If a dropout happens, don't worry - I'll probably be back in a few minutes! Just like
Tony Abbott's promises
, the dropouts never last long enough to be meaningful... except for the other weekend when my connection was down for the entire weekend non-stop so who knows. Australian Internet is always a gamble - but who doesn't love to gamble?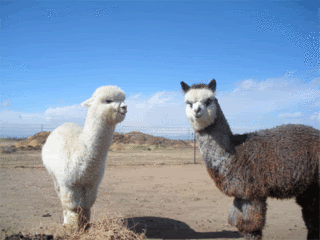 See you there, cao ni mas!!