Who would've thought it would have been GFriend to spawn this ...
So GFriend was on a show called "My Little Television" where the group went to a guy's house and found toilet paper next to his computer. The jokes write themselves, and the GFriend members were not shy in making some non-extreme fap jokes. Now when I first heard this, I laughed because, well, a group like GFriend making fap jokes is funny. Of course, nothing can be enjoyed these days without people on Pann bitching about how problematic it is.
However, the comments are a step above the regular idiocy that we've come to expect ...
1. [+579, -45] Everyone laughed it off but I cringed the whole way through. They're basically indirectly talking about a man's masturbation habits. Girlfriend was only able to get away with it because they're girls but if the genders were reversed, they would've gotten tons of hate. Imagine if Girlfriend were boys and they found a cucumber on a woman's desk and they kept asking her "Why is there here? Do you really need this? Were you going to use this to eat or use as a face mask?" they would've gotten tons of hate.
5. [+106, -3] I don't know why people find this cute. Switch the genders for a second. If a man had found a cucumber on a woman's desk and the man kept reading the chat and saying stuff like, "I have no idea why this cucumber is here! Did you put it here to eat later?" that male idol would've been exiled already.
10. [+37, -0] To all the stupid Girlfriend fans trying to shield this, would you like it if a male idol came into your room and saw a pen on your desk and started accusing you of masturbation? Asking you if you really use it only for studying~ why is there a pen here~ can we throw it away? Do you really need this pen? You'd feel embarrassed just like that man did.
WHAT THE FUCK????
Okay, let's backtrack for a minute. To any Korean speakers out there: Is cucumber or pen slang for dildo in Korean, or are netizens really that stupid that they actually think women masturbate with vegetables and writing utensils???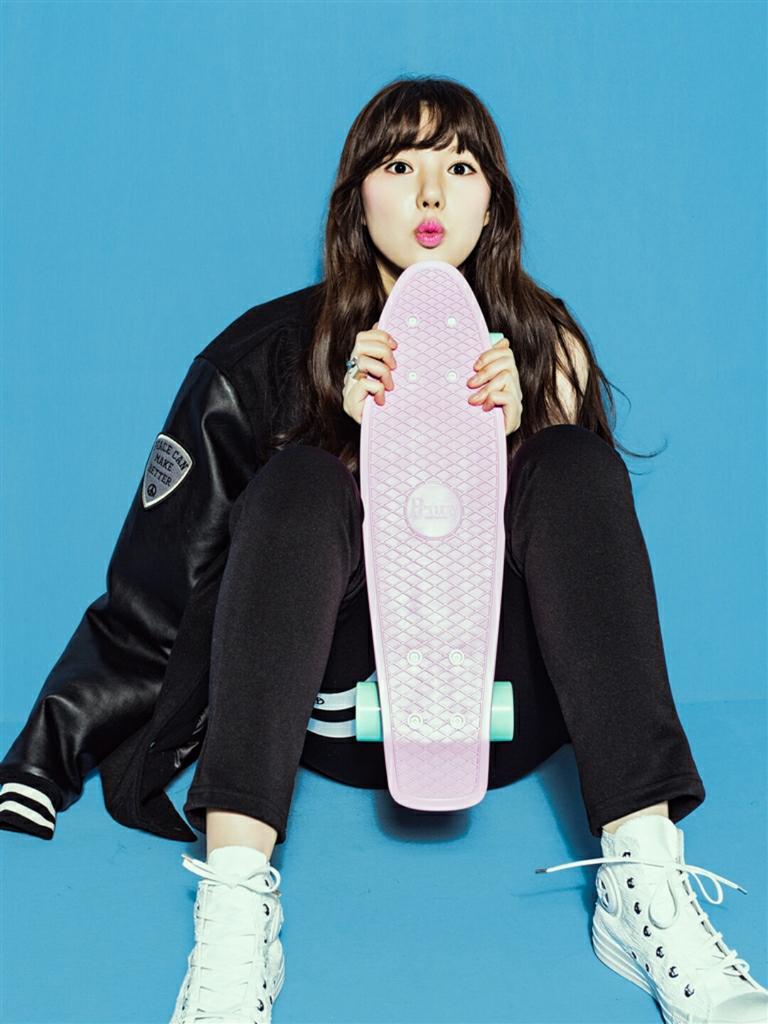 I'm not going to say these comments are all coming from males (even though, to be honest, I hope none of these people who comment are women who actually shove vegetables up their vaginal canals) or claim that these are women pretending to be idiot males (which actually seems more plausible). I'm just going to go with they've been believing way too much odd porn. Look, watching porn is fine and all, but if there is one thing even the biggest porn addicts will say, it's: Don't let it be your sex ed.
I mean, I was taught that horrid "Sex Ed + Abstinence" class, and we still talked about the do's and don'ts of masturbation, like cleanliness, safety etc.
Sure if I sat around all day and watched nothing but porn where women shove vegetables and other objects up their vaginal canals, then I might actually start to believe that shit, but someone has to be teaching these kids that porn is just a fantasy right?
If not, I'll just say this: The typical form of masturbation favored by females from what I've learned from books and what many of my friends, who are female, say are fingers, dildos and/or vibrators that are made specifically for stimulating the clitoris. I've heard of some girls rubbing the clitoris with a vibrating toothbrush, but that's about as far. Not shoving fucking vegetables and pens up there.The glue stick made my eyebrows widen, but a fucking cucumber is pretty much the most random thing anyone could have pulled from their ass (literally).
I'm not saying that no woman masturbates with a cucumber; however, considering the other things to use that are way more pleasurable, I don't see it as a common method. To each their own.
If anyone is offended by the fact I just talked about female masturbation, please grow the fuck up.
Also, the part about "If a boy group went through a girl groups things he would be exiled" is kind of a lie. A lot of people were pointing out that on shows like "Roommate," a lot of male idols will go through a female idols things and get absolutely no negative feedback. Also, I'm pretty sure at the rate these fandoms are going if a male idol were to make masturbation jokes about a female idol and she reacted negatively, the hate would go to her for "overreacting." I'll change this opinion when this happens and netizens don't witch hunt a female idol for once.