SHIT HITTING FAN
ALL CONTRIBUTORS FREELY UPDATE THIS ARTICLE WITH NEWS AND MELTDOWNS
Here's my thoughts:
There could be anything down there. Godspeed, Baekhyun.
There are not enough popcorn gifs in the world because we'll need them over the next several days as both fandoms go apeshit. - Anti Kpop-Fangirl
Thanks to klogg/fiddle.se for the heads up.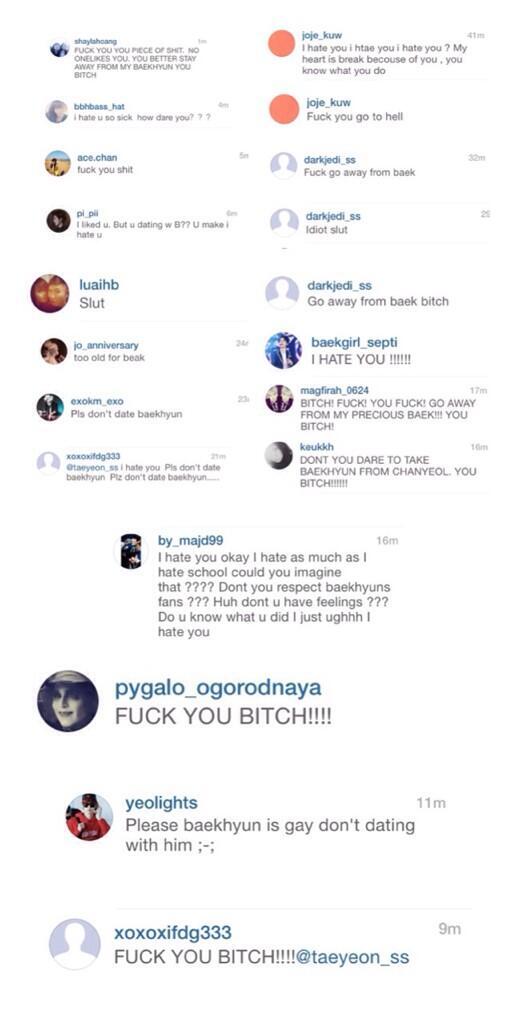 Click photo to enlarge. Thanks to klogg/fiddle.se for this picture.
It's 6 AM so I have to go to bed now, but this shit is to entertaining that I don't want to miss any more than I already have. - Anti Kpop-Fangirl
아저씨: Shit is getting ugly, especially since the SM confirmation I am too lazy to source. She's also saying shit on IG now like a boss instead of being silent. Anyway, here is an official message for fangirls/fanboys.
YOU THOUGHT I WAS KIDDING ABOUT DEFCON 5
Zaku:
RIP TAENY L0L0L0L
Kpopalypse:
Look what someone just linked me.
Holy living fuck there are some unhinged psychos out there
. Screencapped it before he/she wises up and deletes it:
EDIT: just noticed 아저씨 already linked this. Well hey - at least you have a screencap now!